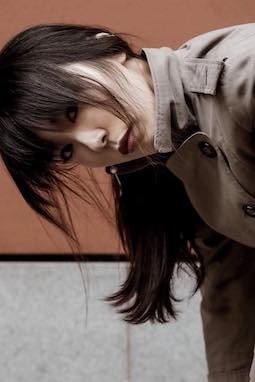 李晏如,台大歷史系畢雙修傳播,從事藝文媒體工作多年,後前往英國倫敦電影
學院(The London Film School)修習碩士。研究所期間參與超過15部劇情、記錄、
商業行銷影像製作,個人創作題材專注於兩性賦權、原生家族、心靈探索等議題。
商業案合作對象包括台北電影委員會、中華電信、公共電視、Avex艾迴音樂、
荷蘭海牙市立美術館、英國倫敦The Barbican藝術中心、Art Represent藝廊等。

編導劇情短片《冥王星圖》獲英國獨立電影節British Independent Film Festival
及荷蘭阿姆斯特丹電影節Amsterdam Film Festival選為最佳學生影片、德國紅點
設計獎Red Dot Design Award、MOD微電影金片子創作大賽百萬首獎,並入圍
高雄電影節國際短片競賽,及獲奧斯卡認證的美國亞特蘭大影展Atlanta Film
Festival,從7000多部短片中與6位女導演規劃在New Mavericks單元。

相關文字作品則可見於台灣聯合報、世界日報、端傳媒、HK01週報、Openbook
閱讀誌、電影欣賞、表演藝術、GQ雜誌等;小說散文創作曾獲高雄青年文學獎
小說組首獎、台大文學獎散文組優選、全國台灣文學營創作獎小說組首獎。

Yen-Ju Lee is a Taipei-based writer and filmmaker. Her work is driven by interests
in psychology, mythology and feminist cinema, as well as a compelling urge to
amplify the voice of the marginalised and underrepresented groups in East Asia.
After degrees in History and Media Management, Yen-Ju served as a Journalist for
publications such as GQ magazine, United Daily News, Initium Media, and HK 01.
In 2013, She was accepted on an MA course at The London Film School and
moved to London. Her short film To Pluto, starred Golden Horse Award winner
Ying-Xuan Hsieh, was selected by Oscar qualifying Atlanta Film Festival,
Kaohsiung Film Festival, and has won Best Student Film at British Independent
Film Festival, Best Short Film at the Red Dot Design Award, and Best Picture
in MOD Golden Short Film Competition with a prize of £25,000.


For any enquiries or questions please send an email to:
yenju1027@gmail.com