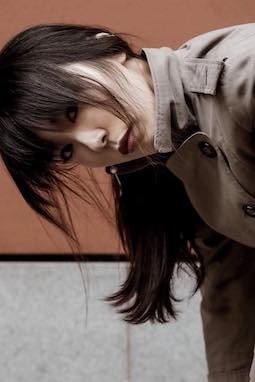 李晏如,台灣大學歷史系畢雙修傳播,從事媒體工作多年,後前往英國倫敦
電影學院修習電影製作碩士。研究所期間參與超過十五部劇情、記錄影片製作,
劇情片導演作品曾入選美國亞特蘭大影展等奧斯卡認證電影節,並獲中華電信
MOD微電影金片子創作大賽百萬首獎、英國獨立電影節最佳學生影片、荷蘭
阿姆斯特丹電影節最佳學生影片、德國紅點設計獎最佳短片等獎項。創作題材
圍繞性別、弱勢族群、家族文化、創傷心理、神秘主義等議題。其他商業作品
合作對象包括台灣Avex唱片、英國倫敦The Barbican藝術中心、Art Represent
藝廊、荷蘭海牙市立美術館。現為自由接案者,旅居台北倫敦兩地。

Born in Taipei and based in London, Yen-Ju is a writer/filmmaker with a particular
interest in psychology, mysticism and feminist cinema. After degrees in History
and Media Management, Yen-Ju has lived in Taiwan and Australia as a Journalist
for publications such as GQ, United Daily News, Initium Media, and HK 01.
In 2013, she was accepted on an MA course at The London Film School and
moved to London. Her graduation short film 'To Pluto' which she wrote and
directed was selected by oscar qualifying Atlanta Film Festival, Kaohsiung
Film Festival, and has won Best Student Film at British Independent Film
Festival, the Red Dot Design Award, and Best Picture in MOD Golden
Short Film Competition with a prize of £25,000.

For any enquiries or questions please send an email to:
yenju1027@gmail.com